DEXA Scan Singapore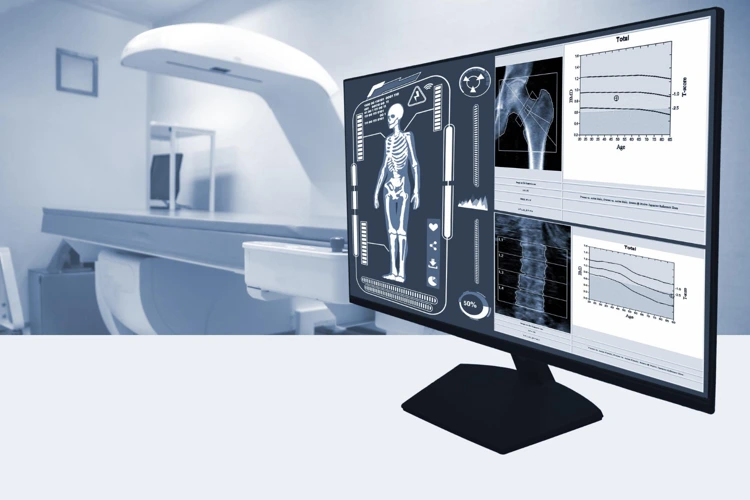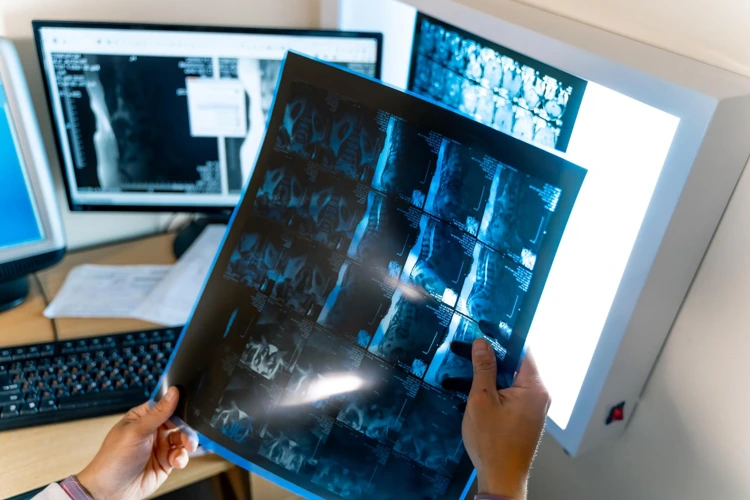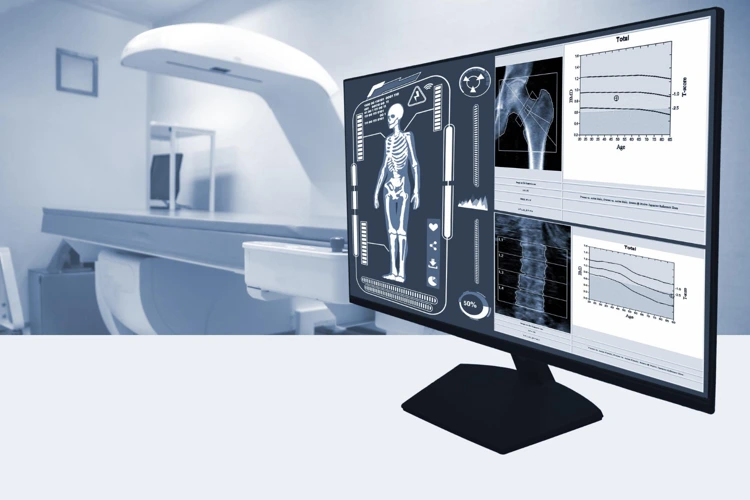 What is a DEXA Scan?
A DEXA Scan, or Dual-Energy X-ray Absorptiometry, uses a very low amount of ionizing radiation to produce detailed images of the inside of the body, much like traditional x-rays. If you're interested in other x-ray services or want to understand more about radiological imaging, our X-ray Clinic in Singapore provides a comprehensive overview and a range of related services.

A DEXA scan, also known as a Bone Mineral Density (BMD) scan, is a quick, non-invasive procedure that accurately calculates the density of bones, thereby assessing the risk of osteoporosis and fractures. Beyond bone health, the scan can also be used for body composition analysis, giving insights into fat distribution and muscle mass. It's worth noting that factors like nutrition and vitamin levels can influence bone and overall health.

The 2010 National Health Survey showed that 48% of Singaporeans lack Vitamin D, which may result in inadequate calcium absorption and poor bone health. If you suspect you might have nutrient imbalances, consider checking our vitamin deficiency tests to ensure you're getting all the essential nutrients for optimal health.
Why do a DEXA Scan?
There are several reasons why one might opt for a DEXA Scan, especially in Singapore:
Bone Health Evaluation: The primary purpose of a DEXA Scan is to determine if a person has osteoporosis or is at risk of developing it. Osteoporosis is a condition where bones become fragile and more prone to fractures.
Fracture Risk Assessment: Even if one doesn't have osteoporosis, the scan can assess the risk of fractures, allowing individuals to take preventative measures.
Treatment Monitoring: For patients already diagnosed with osteoporosis, DEXA scans can track the progression of the disease and the effectiveness of ongoing treatments.
Body Composition Analysis: Athletes, fitness enthusiasts, or individuals keen on understanding their body better can use DEXA scans in Singapore to get a detailed breakdown of their body fat, lean muscle mass, and bone density. This aids in crafting targeted fitness or nutrition plans.
Post-menopausal Check: Post-menopause, women experience a rapid decrease in bone density. A DEXA Scan is highly recommended for post-menopausal women to assess their bone health and make necessary lifestyle or medical changes.
Our clinic is conveniently located in the Central Business District (CBD) at Anson Road, and just a 4-minute walk from Tanjong Pagar MRT station (EW15). Our newly opened Orchard clinic branch is strategically located in central Singapore, and just a 2-minute walk from Orchard Boulevard MRT station (TE13).

If you need any help, please WhatsApp / call us at 90179868 or email us at home@atamed.sg. We will be more than happy to assist you.
Why Use Us?
Same Day Report
Need urgent same day report? We provide these at a cost of $50 before GST, and will be sent to you through email.

Please note we do not provide same day reports on Saturdays.
DEXA Scan Singapore Cost
| Scan | Price* |
| --- | --- |
| Consultation | From $25.00 |
| DEXA Bone Densitometry (Hip & Spine) | $120.00 |
| DEXA Body Composition | $180.00 |
| Ultrasound Heel (Bone Mass Density) | $40.00 |
| Vitamin D | $120.00 |
| Deficiency Screen (Folate, Vitamin B12, Vitamin D, Iron, Total Iron Binding Capacity, % Iron Saturation, Ferritin) | $148.00 |
| Total Testosterone | $35.00 |
| Free Testosterone | $135.00 |
*Prices are subject to GST.
Our Ultrasound Heel (Bone Mass Density) is included in our health screening packages. For a comprehensive health screening, you may view our health screening packages.

If you cannot find what you need, or would like to clarify more, please feel free to WhatsApp or call our friendly staff.
How do I book a DEXA Scan in Singapore?
Generally, you are required to consult our doctor if you are a walk-in patient without any referrals. There will be a consultation fee of $35 before GST.
ATA Medical @ Orchard
Address:
1 Orchard Blvd, #05-09 Camden Medical Centre, Singapore 248649
Nearest MRT:
Orchard Boulevard Station (TE13)
Contact Number:
8883 8892
Email:
camden@atamed.sg
Opening Hours:
Mon - Fri: 8:30 am to 12:30 pm, 1:30 pm to 5:30 pm
Sat: 8:30 am to 12:30 pm
Sun & PH: Closed
ATA Medical @ Tanjong Pagar
Address:
72 Anson Rd, #01-02 Anson House, Singapore 079911
Nearest MRT:
Tanjong Pagar Station (EW15)
Contact Number:
6223 0682
Email:
hi@atamed.sg
Opening Hours:
Mon - Fri: 8:30 am to 12:30 pm, 1:30 pm to 5:30 pm
Sat: 8:30 am to 12:30 pm
Sun & PH: Closed
Navigate With Google