Pre-Employment Pass Medical Check Up
The Employment Pass allows foreign professionals, managers and executives with a salary of $4,500 a month and acceptable qualifications to work in Singapore. The Ministry of Manpower (MOM) requires employment pass applicants to undergo a medical examination. Alternatively, our clinic is also able to customize and include tests such as drug and alcohol testing, based on your specific requirements. We are able to provide these checkups for your Employment Pass application at an affordable rate.

We also provide other form of employment tests such as:
Security Guard Medical Check Up
Radiation Worker Medical Check Up
SHATEC Institute Student Medical Check Up
Early Childhood Development Agency (ECDA) Medical Check Up
We are also equipped with a Chest X-Ray, making this a one-stop clinic for your full body checkup and medical screening needs.

Our clinic is conveniently located in the Central Business District (CBD) at Anson Road, and just a 4-minute walk from Tanjong Pagar MRT station.

If you need any help, please WhatsApp / call us at 88838128 or email us at home@atamed.sg. We will be more than happy to assist you.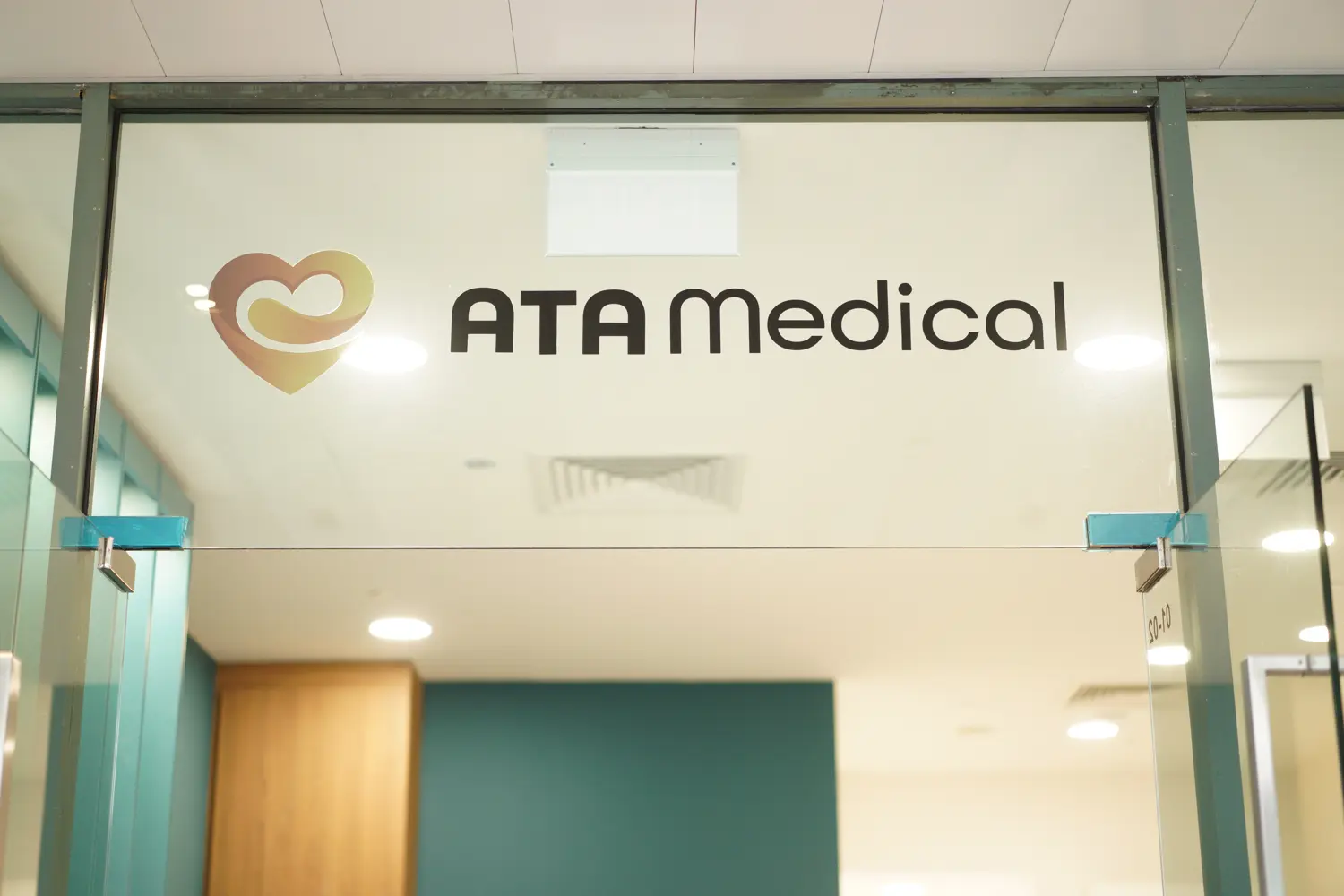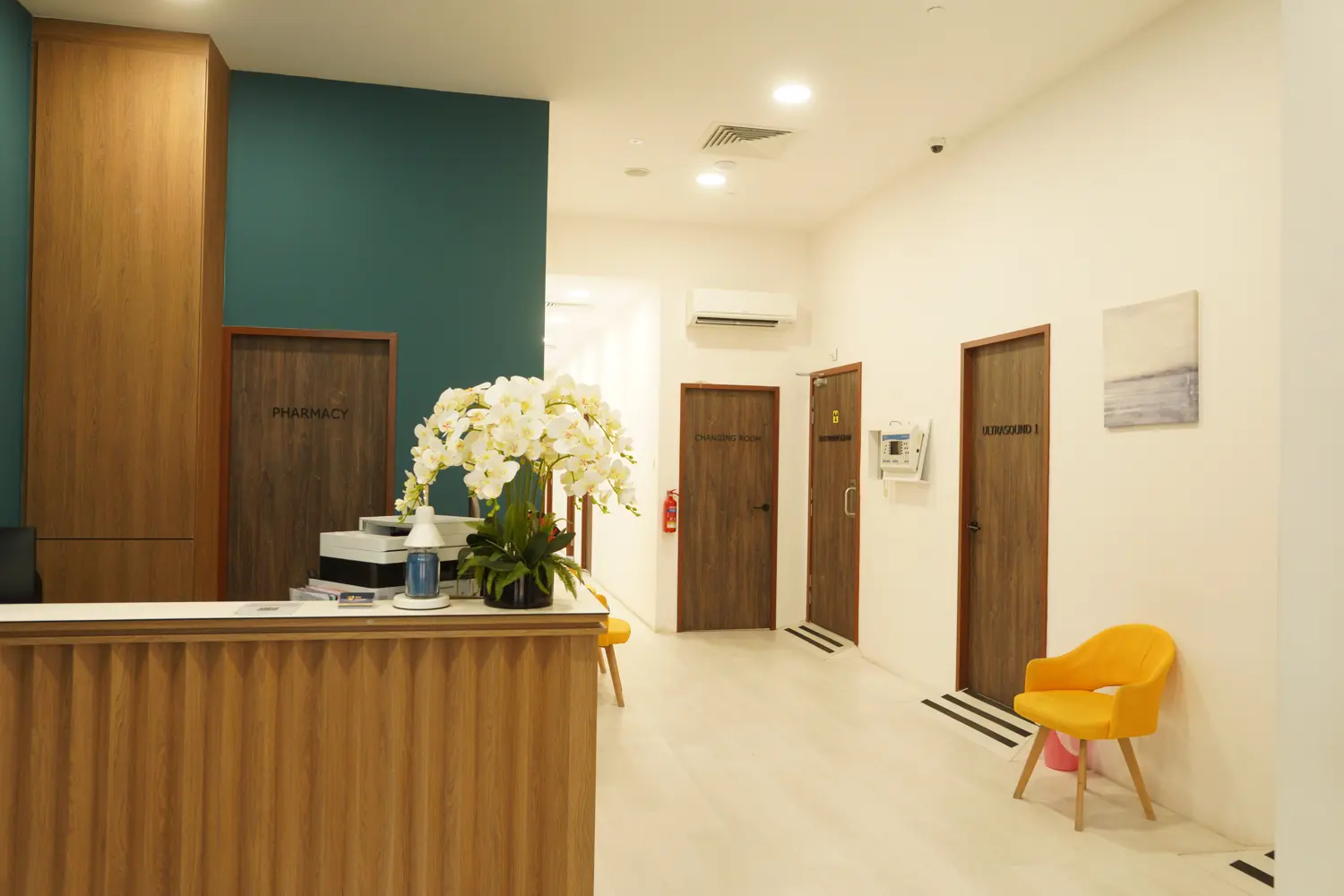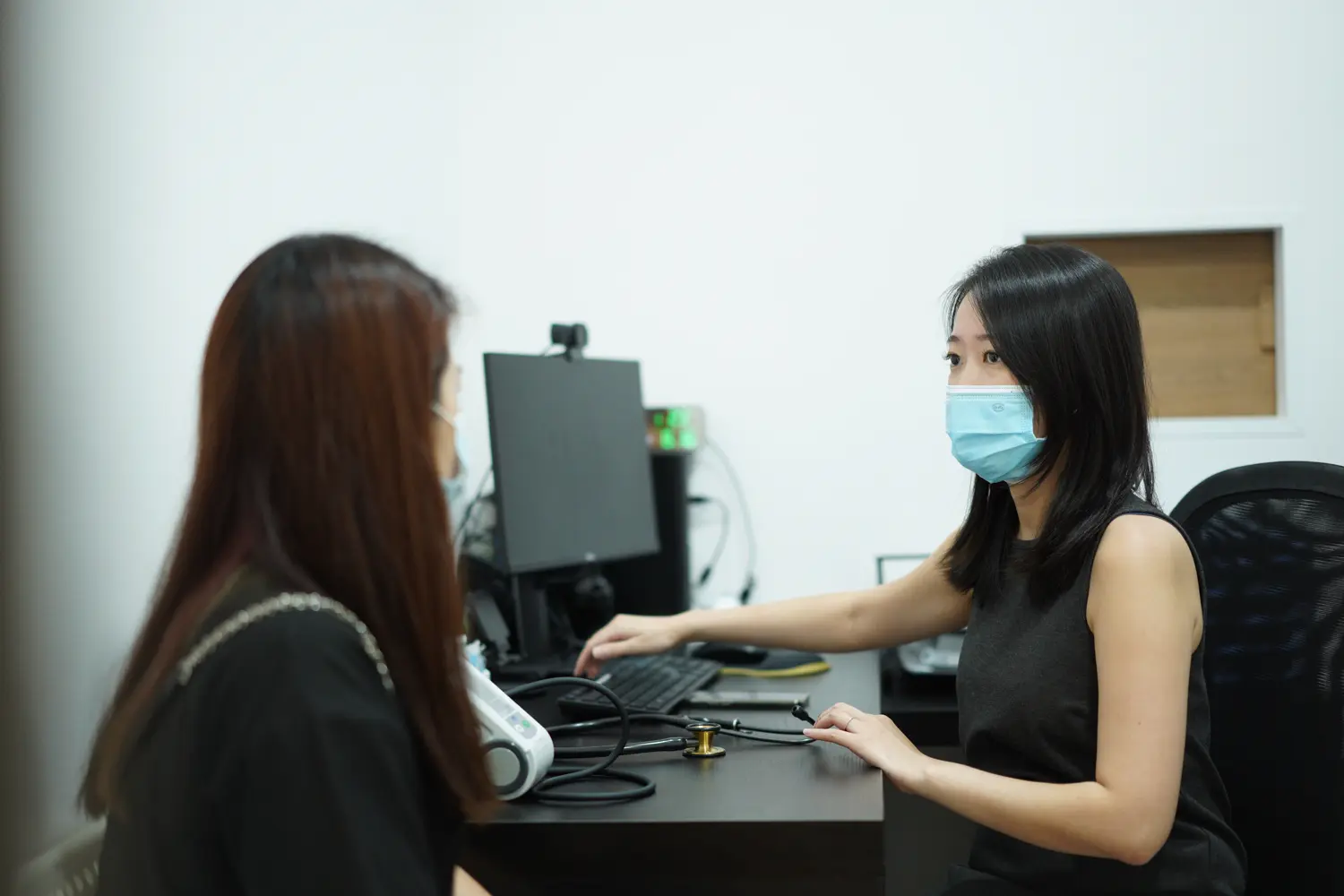 Why Use Us?
Female Radiographer
Our Chest X-Ray and Ultrasound Scans are done by a female radiographer.
Same Day ReportNeed urgent same day report? We provide these at a cost of

$30 before GST

, and will be sent to you through email.
One Stop Medical Centre
We are a one stop health screening centre with Chest X-Ray, Mammogram, and Ultrasound Scan.
Singapore Urine Drug Test
We also offer urine drug test, based on your specific requirements. Drug allergy test and pre-employment drug testing are also available. Refer to the table below for more details.
Prices
Pre-Employment Pass Medical Check Up

Price*

Level 1: General Employment Consultation, Height / Weight / BMI, Visual Acuity, Chest X-Ray (Report Only), Urine Test (Sugar and Albumin)
$65.00
Security Guard (Level 1 + ECG)
$75.00
Radiation Worker (Level 1 + Full Blood Count)
$75.00
SHATEC Institute Student (Level 1 + VDRL)
$75.00
Early Childhood Development Agency (ECDA)
Level 2: General Employment Consultation, Height / Weight / BMI, Visual Acuity, ECG, Chest X-Ray (Report Only), Haemogoblin, Urine FEME and Hepatitis B Surface Antigen
$75.00
Level 3: General Employment Consultation, Height / Weight / BMI, Visual Acuity, ECG, Chest X-Ray (Report Only), VDRL with Titre, Full Blood Count and Urine FEME
$95.00
Drug and Alcohol Screen
Some drugs we can test for through urine and blood include: Phencyclidine, Cocaine, Amphetamines, Cannabinol, Opiates, Barbiturates, Benzodiazepines, Methamphetamines, Methadone and Tricyclic Anti Depressants
Enquire With Us
[Optional] Updating of your COVID-19 vaccination record into MOH's National Immunization Records (NIR)
From $27.00
If you need to customize your test, please feel free to check with us. We are happy to support your customization request.
*Prices are subject to GST.
How Do I Make An Appointment?
Book Pre-Employment Pass Medical Checkup Now

Enquire More Through WhatsApp

Enquire More Through Email

What You Need To Bring
1. In-Principle Approval Form (If any) & Medical Form.
2. For Payment: Cash, NETS, American Express, MasterCard, Visa, Union Pay, Grab Pay or PayNow.
How Long Does It Take?
1. On average, most of our clients finish their tests within 30 to 60 minutes during off peak hours. You may also enquire about the best appointment time for the least waiting time.
2. You should receive your reports within 48 hours through email. You may also opt to collect the report personally at our clinic.
3. You may also request for a same day report (soft copy) at an additional charge of $30 before GST.
SATA Your Medical Check Up: 4 Simple Steps
1. Schedule your appointment.
2. Arrive 15 minutes before your appointment.
3. Test for your necessary statutory requirements.
4. Await your medical report within 48 hours.
Frequently Asked Questions
Yes you may. Same day reports (soft copy) are available at $30 before GST. For Pre-Employment Pass Medical Check Ups, you may make an appointment with us through our website, or through Call or WhatsApp us at 88838128.
Yes, we are a one stop medical centre with Chest X-Ray and HIV testing facilities for your Pre-Employment Pass Medical Check Ups.
At ATA Medical, we do our best to manage the number of patients in our clinics at any point of time. This allows us to serve you efficiently. However, we also understand that patients may have urgent medical check up requests that may require a same day walk-in.

We have assisted before and continue to be happy to assist all our patients with urgent check ups. Nonetheless, we would strongly encourage you to WhatsApp or call in before coming. This enables us to advise you if the clinic is still able to take your case and to discuss with you if there are potential queues at our clinic. This allows you to save time and to have a pleasant experience with us at ATA Medical.
Corporate Medical Check Ups
1. We look forward to working with organizations to arrange corporate screenings or corporate billing for your employees' checkup. Please email us at sales@atamed.sg for more information.
Navigate With Google