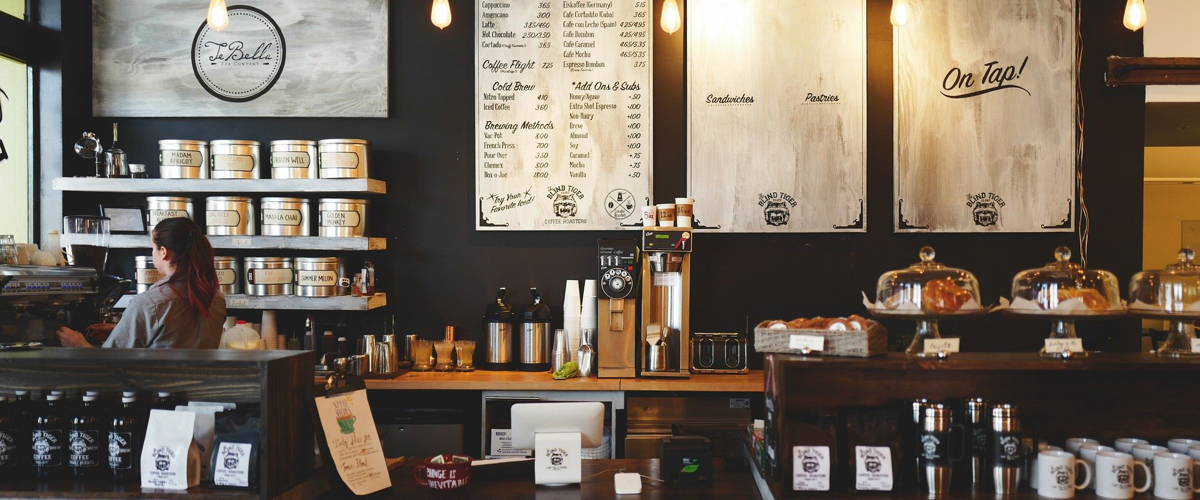 Top 5 Cafes For Brunch And Coffee In Tanjong Pagar
Feeling your stomach craving for brunch and coffee after your health screening? Or just want to enjoy your leisurely morning over in the Central Business District (CBD)? We have shortlisted a number of options offering great food and drinks for you to explore in the vicinity of our clinic.
These options also come along with a nice and cosy ambience for you and your companions to chill in.
1. Equate Coffee
Equate Coffee is located on the second floor of Tanjong Pagar Plaza. The cafe is known for their sleek minimalist and industrial interior. Some of their signature bakes include the Canelé and Mount Ondeh.
Their expresso-based coffee is made using a house blend termed "Solid Gold", which is their own unique blend of beans sourced from Brazil and Sumatra. The beans are then produced in a Malaysian roastery.
What their customers say:
The coffee is superb!!! The space is beautiful, the machines, cups and everything is deliberately labelled. I always feel that design and aesthetics says alot about the owner's vision. And Equate is so so so beautiful. My photos will do the description.
A minimalist cafe with prompt and friendly staff... love my tall white coupled with ondeh... highly recommended
Address
1 Tanjong Pagar Plaza, #02-25, Singapore 082001
Google Ratings
98 reviews (as of 27/6/2022)
Social Media
Google Maps Listing

Click Here

Operating Hours
Mon – Fri: 8:30am to 5:30pm
Sat: 8am to 3pm
Sun: Closed
2. Cafe Kreams
Located at Maxwell Road, Cafe Kreams is an autumn-themed Korean cafe which is an Instagrammer's ideal place due to its decor and vibes, which is reminiscent of the autumn season in Korea.
Some of their signature menu items include the Dalgona Coffee, Tiramisu, and Sweet Potato Pizza.
What their customers say:
Pretty deco and instagramable cafe with a feel of autumn in Korea. Coffee came with a plate of honeycomb candy which is pretty unique while the tiramisu cake are well balanced.
The services are good too with friendly staffs. Overall a good experience and good place to chill.
Love the beautiful cosy ambience! Great coffee, cakes & tea. Excellent place to chill and relax. Very friendly & helpful service crews. Will certainly be back again to try the food.
Address
32 Maxwell Rd, #01-07 Maxwell Chambers, Singapore 069115
Google Ratings
546 reviews (as of 27/6/2022)
Social Media
Google Maps Listing

Click Here

Operating Hours
Mon – Sat: 10am to 11:30pm
Sun: 12pm to 6pm
3. Champion Bolo Bun
Champion Bolo Bun is a 3-storey cha chaan teng (cafe) located along Tanjong Pagar Road. Bolo Bun is a popular Hong Kong sweet bun, with its golden cookie crust resembling a pineapple. The interior of the cafe has a clean and minimalist design with MUJI-like vibes.
As their name suggests, Bolo Buns are their specialty, and they come in various versions: Classic, Classic with Butter, Curry Potato, and Mini. Their signature drinks include the Champion's Coffee, Champion's Milk Tea, and Champion's Lemon Tea.
What their customers say:
Yummy, their bolo bun is really champion, though their crust is the hard type of crispiness but maybe that's what's make them unique. I mean just by selling Bolo bun and make a business out of it must be really tasty. The HK milk tea is also Eunice, full of flavour and not so sweet. Good location to chill out with friends.
It's located at a very convenient place. Nice environment and minimalism interior design. Polo Bun is nice and crispy, butter inside melts nicely, bun is as soft as cloud. This cafe is definitely a "will come back for" type.
Address
92 Tg Pagar Rd, Singapore 088513
Google Ratings
414 reviews (as of 27/6/2022)
Social Media
Google Maps Listing

Click Here

Operating Hours
Mon - Tue, Thu - Fri: 11am to 7pm
Sat - Sun: 8:30am to 7pm
Wed: Closed
4. Upside Down Coffee X Haworth
Located in Anson House on the same floor as ATA Medical, Upside Down Coffee Roaster co-shares the same premises as Haworth, which is an office furniture manufacturer. The diner gets to experience a fusion of dining/drinking in an office-like environment while being able to work.
The cafe serves 2-beans-blend from Brazil and Ethiopia roasted in-house for their expresso brews, and their brunch menu includes items such as Cheese & Whiskers and Happy Place/Mancake (pancakes).
What their customers say:
Perfect office away from home. Good coffee too. I love working from here. No one looking at you, giving you "you've been here a long time" vibes. Plus they have a dedicated work counter with great stool chairs and power points. Internet speed is good.
Just love everything about this place.
Upside down is very unique for their alcohol infused/treated coffee. Big fan of unagi blend and some of the new blends, as well
Must try
Address
72 Anson Rd, #01 Anson House, 01A, Singapore 079911
Google Ratings
6 reviews (as of 27/6/2022)
Social Media
Google Maps Listing

Click Here

Operating Hours
Mon - Fri: 8:30am to 5:30pm
Sat - Sun: Closed
5. Nesuto
Nesuto is a Japanese-French style patisserie located along Tras Street. The name "Nesuto" is Japanese for "nest", which the cafe aims to be in terms of a comfortable and relaxing place to be fondly remembered for. The founder previously worked for 5 years in Capella Singapore's pastry kitchen.
Nesuto serves artisanal pastry and quality bakes using authentic ingredients. Some of their signature bakes include the Yuzu Raspberry cake and the Suzette Entremet.
What their customers say:
One of the best cakes I have tasted in Singapore. The level of skill used to create some of their cakes can literally be tasted the moment you eat it. Very clever mix of flavours that you seldom taste at other bakeries. Highly recommended
Amazing pastry with clear description of what you having. Feels like dessert from a 3 star Michelin restaurant. Will I return? Definitely! They have pairing drinks suggestion to go with the pastry such as wine or tea.
Address
53 Tras St, #01-01, Singapore 078992
Google Ratings
518 reviews (as of 27/6/2022)
Social Media
Google Maps Listing

Click Here

Operating Hours
Mon - Sat: 12pm to 10pm
Sun: 12pm to 6pm