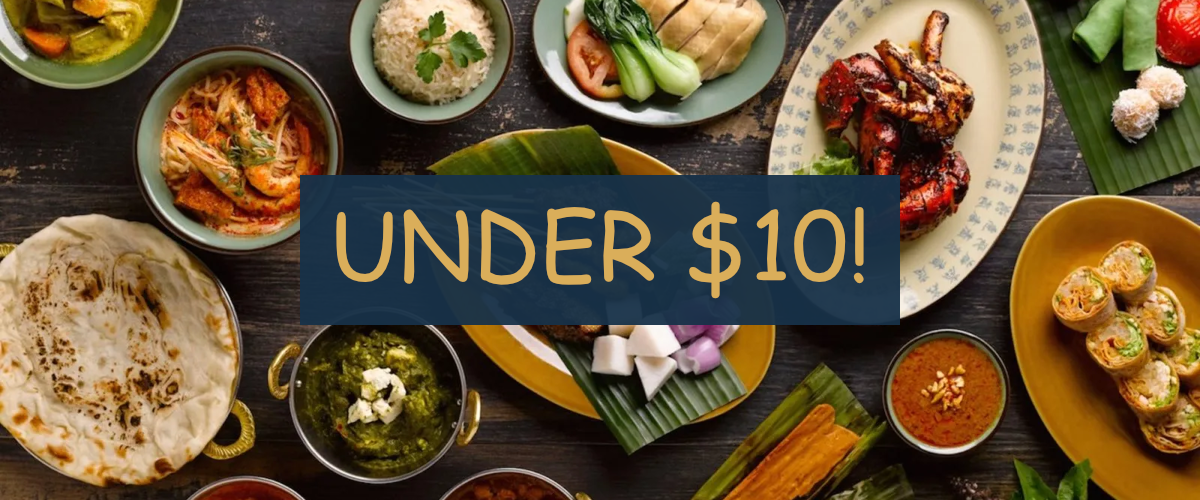 Top 5 Places To Get A Cheap Meal Under $10 In Tanjong Pagar
Notes:
1. Article updated on 28th June 2023 to update listings' operating hours and Google ratings/reviews count.
Fasted for your blood test and feeling hungry? Want to know where to get delicious, cheap, and affordable food after your health screening in the Central Business District (CBD) area?

Here are 5 places under $10 near our clinic in the Tanjong Pagar area you may wish to explore.
1. Bami Express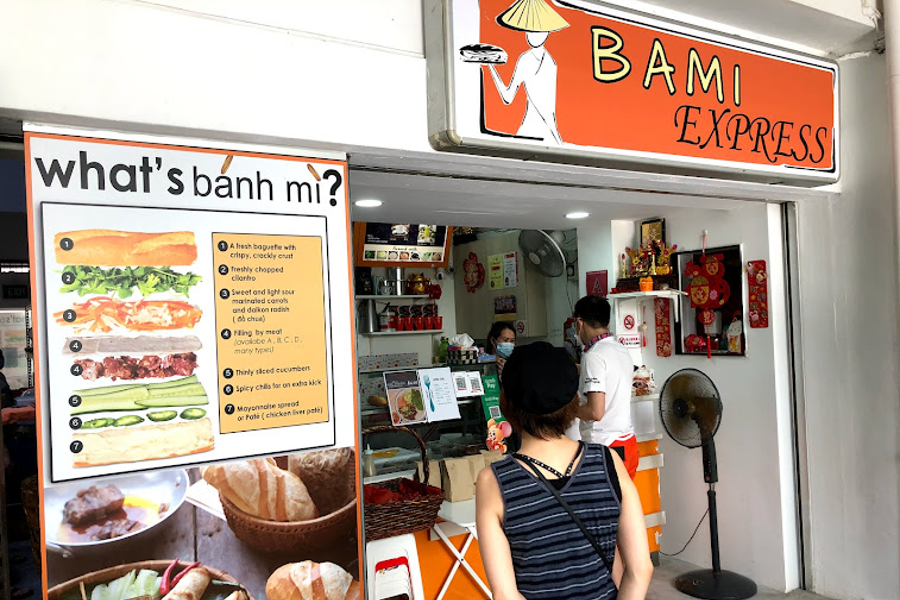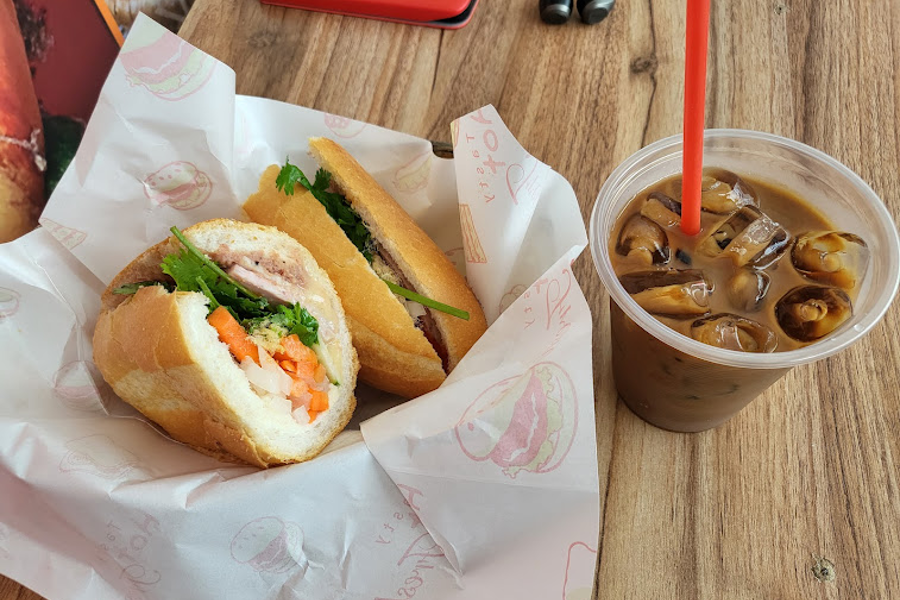 Bami Express is a popular Banh Mi stall operated by a husband and wife team, and is located on the second level of Tanjong Pagar Plaza. Their baguettes are made and baked freshly in-store, and they are also a bread supplier to several Vietnamese restaurants here.

Their Bami Mains are priced from $4 to $6. A set meal is an additional $1 with drinks for every Bami Mains ordered.
What their customers say:
I had some difficulty finding the shop, which is tucked away in a corner of block 5. I had the duck banh mi ($6), based on a friend's recommendation. Bread was light, crisp, fluffy, the cilantro was freshly chopped and the generous serving of duck was juicy and tasty. I'll be back!
Affordable prices and near my aunt's place. Limited seats so u have to be patient waiting for one. Else u can always take away and bring it to the market to eat. The grilled pork vermicelli is so good at $6 and Vietnamese coffee is additional $1.
Address
Blk 5, Tanjong Pagar Plaza, #02-02, Singapore 082001
Google Ratings
235 reviews (as of 28/06/2023)
Social Media
Google Maps Listing

Click Here

Operating Hours
Mon – Fri: 9am to 4:30pm
Sat: 9am to 2:45pm
Sun: Closed
2. Ah Lock & Co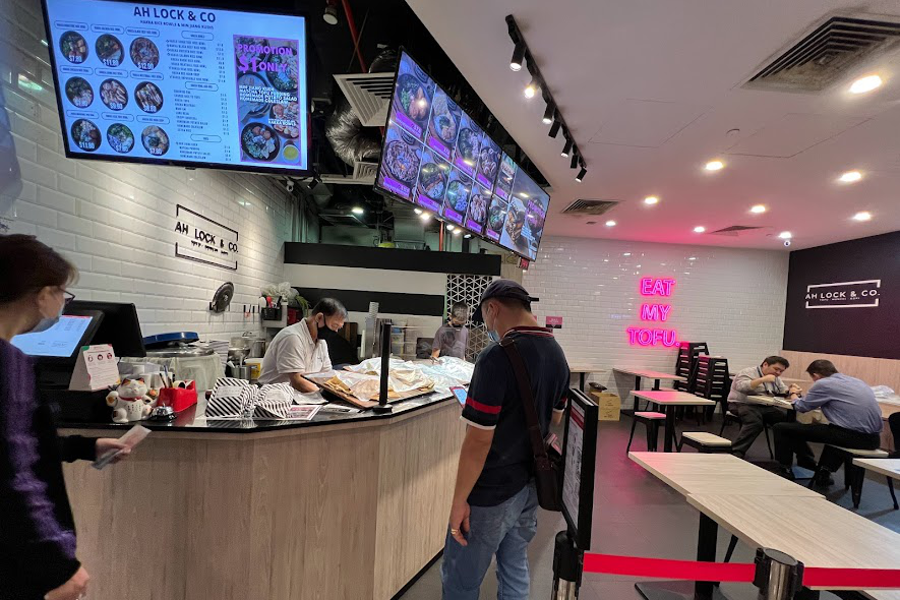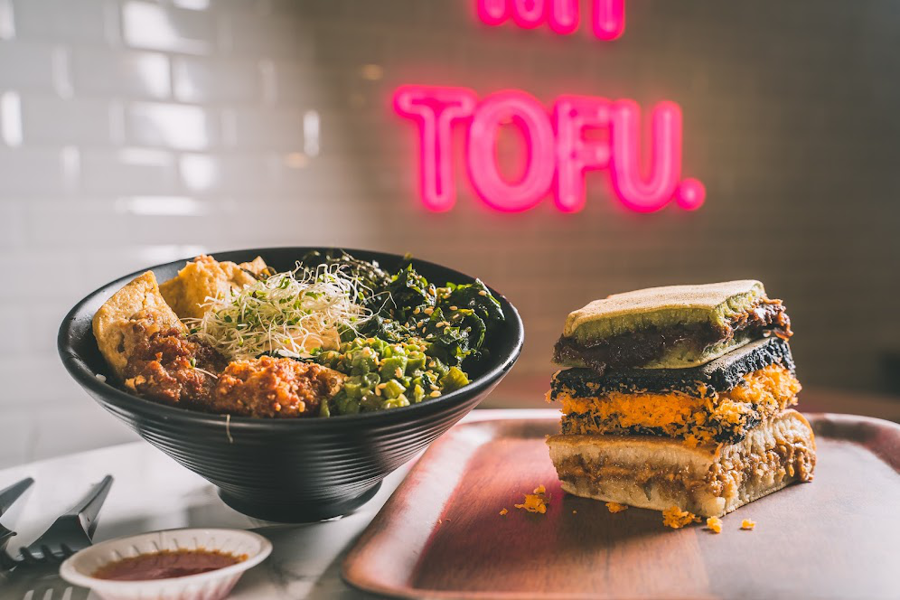 Ah Lock & Co is café-eatery which is located at the basement of Gucco Tower. They serve "Hakka-style" Donburi which is essentially paired with Hakka-style Yong Tau Foo with parts of Hakka Thunder Tea Rice (lei cha fan/擂茶饭).

Their Hakka Signature Rice Bowl starts from $8.80. There is also a vegetarian option at $7.80. Their Min Jiang Kueh, which is a type of local pancake, comes in 3 different flavours (peanut/coconut/red bean), and are priced at $1.60 each.
What their customers say:
Located on same level as Tg Pagar MRT level inside Gucco Tower. The outlet is clean, pleasant with very friendly owner. Food selection is plenty with unique mains & tasty deserts. Most importantly the pricing is very affordable. I was not able to try their food for long time as they always have queue. Glad to have tried and will be most happy to join the queue for their great food next time. .... now that I know they are worth it : )
Wanted to try out this for a long long time after seeing so many reviews on it. Happened to be around the area and yes finally got the chance to try it.
Indeed it was really good, love the mixture of the Impossible rice bowl with the veggies. They blended well together 😋.
The Min Jiang Kueh was so good too! 🤤
Address
7 Wallich St, #B2 - 22 / 23 / 24, Singapore 078884
Google Ratings
2954 reviews (as of 28/06/2023)
Social Media
Google Maps Listing

Click Here

Operating Hours
Mon – Fri: 10am to 8pm
Sat - Sun: 10am to 6pm
3. Blue Star Fishball Minced Meat Noodle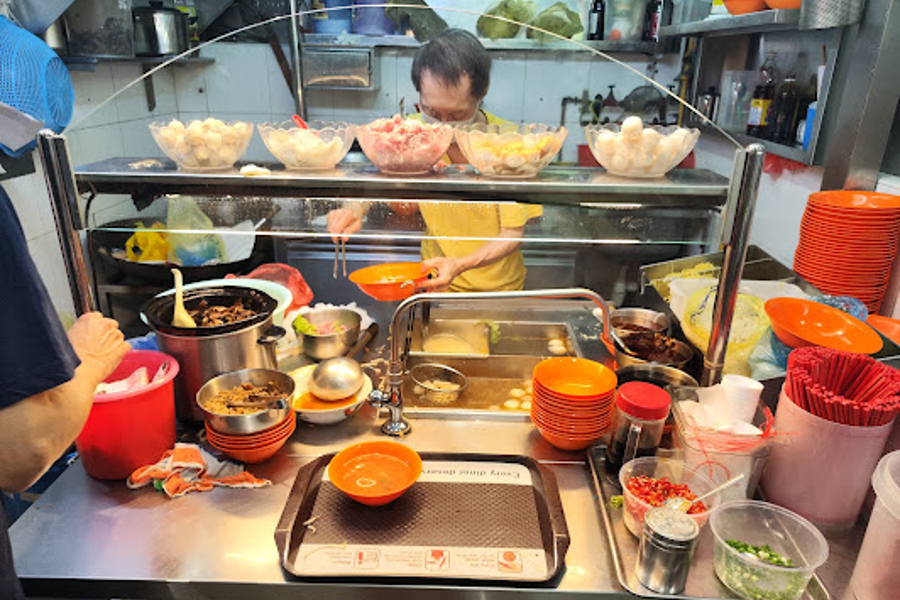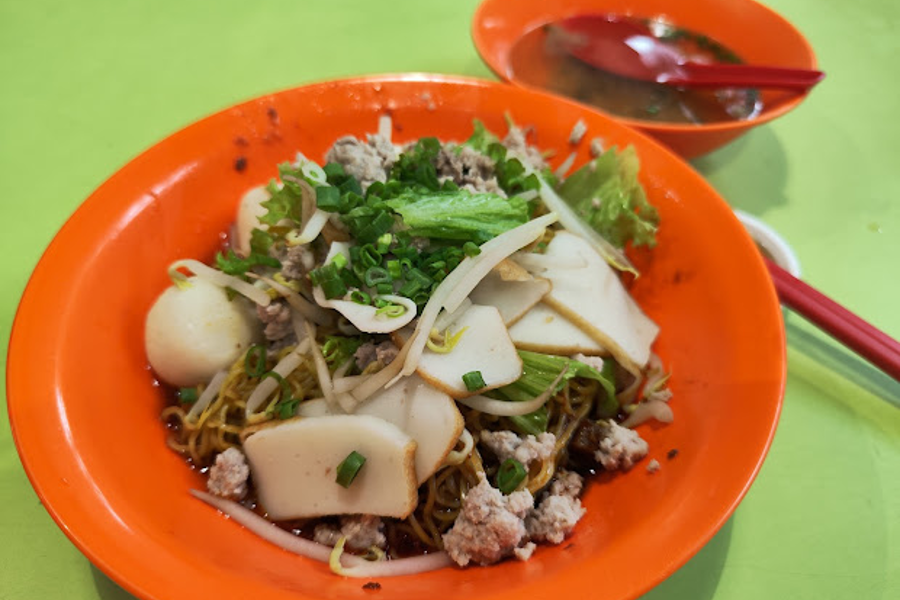 Located at Tanjong Pagar Plaza Market & Food Centre, Blue Star Fishball Minced Meat Noodle has gained a reputation for being one of the best and under-the-radar bak chor mee (minced meat noodles) stalls in the area, due to its affordable prices and generous portions/ingredients.

Despite the recent increase in food prices, their Fishball Minced Meat Noodle (Dry) is only priced at $3.20. The stall usually sees a long queue during peak hours, so do head down a bit earlier to avoid it.
What their customers say:
This BCM from Blue Star Fishball Mushroom Minced Meat Noodle is legit underrated! Upsized their dry 𝗦𝗶𝗴𝗻𝗮𝘁𝘂𝗿𝗲 𝗡𝗼𝗼𝗱𝗹𝗲 for an additional $1 & it came with a large serving of ingredients (fishballs, meatballs, minced meat, fish dumplings and braised mushrooms) atop a mountain of noodles! For $6, this was an absolute bargain given the generous portions. 🍜
Noodles were cooked al dente and laced with a well-balanced mixture of vinegar and chilli. Love that the fishballs were springy and fresh without a fishy taste, but BB's favourite was the pork liver! Some places tend to overcook the liver or has that pungent irony flavour, but the pork liver here was poached to the right consistency. 10/10 would eat again, especially since they are one of the stalls that remain open late at night. 👍🏻
📍 Address: 6 Tanjong Pagar Plaza, #02-29, Singapore 081006
We seated very near to the stall and saw very long queue during weekday lunch crowd and thought food should be quite good. We were lucky to order when there is a brief moment with no queue. It was a brief moment only and the queue starts to grow again.
Ordered the signature dry noodle with mee kia. Pretty tasty and ingredients are generous. Fishball is bouncy and smooth kind.
Address
6 Tanjong Pagar Plaza, #02-29, Singapore 081006
Google Ratings
38 reviews (as of 28/06/2023)
Social Media
N/A
Google Maps Listing

Click Here

Operating Hours
Mon - Fri: 8am to 8pm
Sat: 8am to 4pm
Sun: 8am to 5pm
4. Han Kee Fish Soup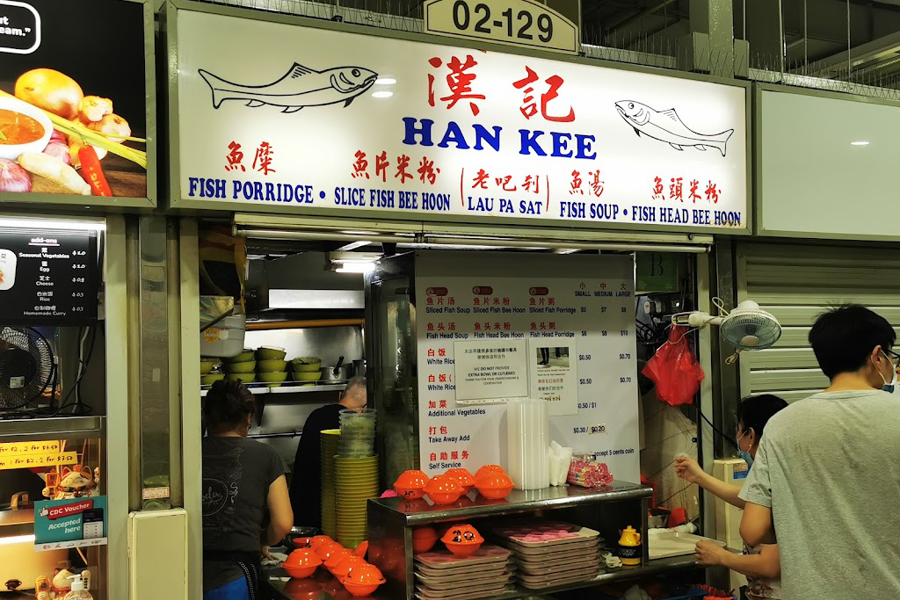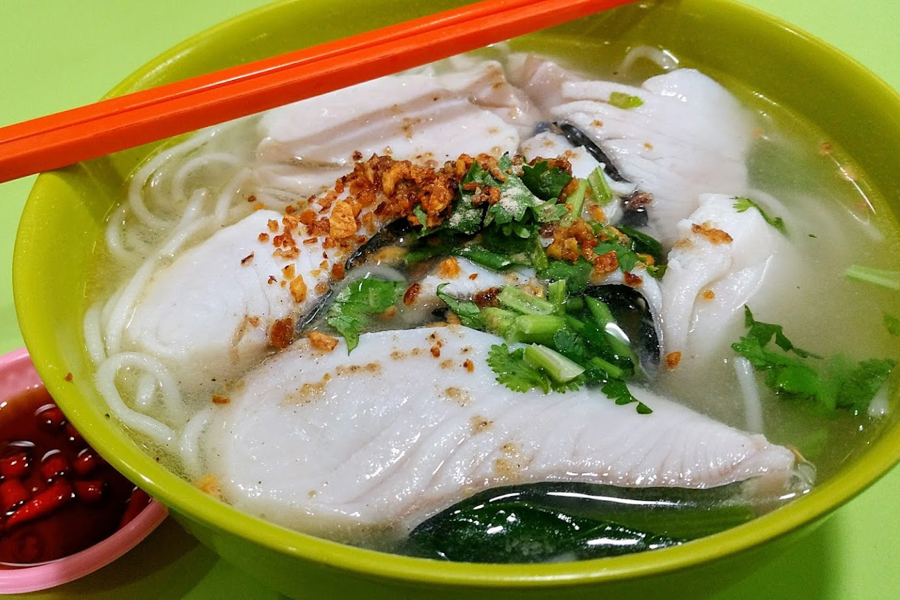 Han Kee Fish Soup is a legendary fish soup stall located at Amoy Street Food Centre, and during peak lunch hours, there will be a very long and snaking queue of hungry office workers. Fortunately, the queue clears relatively fast.

Han Kee uses slices of thick-cut batang (Spanish Mackerel), and their menu focuses on sliced fish and fish head. You can choose to have it served as plain soup, with bee hoon, or as porridge. Prices start from $5 for the small version ($6 for fish head).
What their customers say:
The definition of bang for your buck.
Soup is packed with fish regardless of the pricing - I've tried small, medium and large and they are all extremely worth it. Best fish soup I've had in Singapore by far, taking into account taste and value for money. Countless fish soup stalls only give you a couple of pieces but not this store. Their fish slices are thick and even the small bowl comes full of fish.
Queues build up really quickly so it's best to head on down early or be prepared to queue!
Went around 1.30pm, there was still a quite a fair number of people queuing up at this stall. The lady taking the order was fast and efficient. Queue was clear quite fast. Didn't waited to long to get my food ordered and prepared. The fish soup was clean, light and clear with slight garlicky flavour in it. Simple and comfort food choice for lunch.
Address
7 Maxwell Rd, #02-129, Singapore 069111
Google Ratings
424 reviews (as of 28/06/2023)
Social Media
N/A
Google Maps Listing

Click Here

Operating Hours
Mon - Fri: 11am to 3pm
Sat - Sun: Closed
5. Taste of Jiang Nan (江南味道)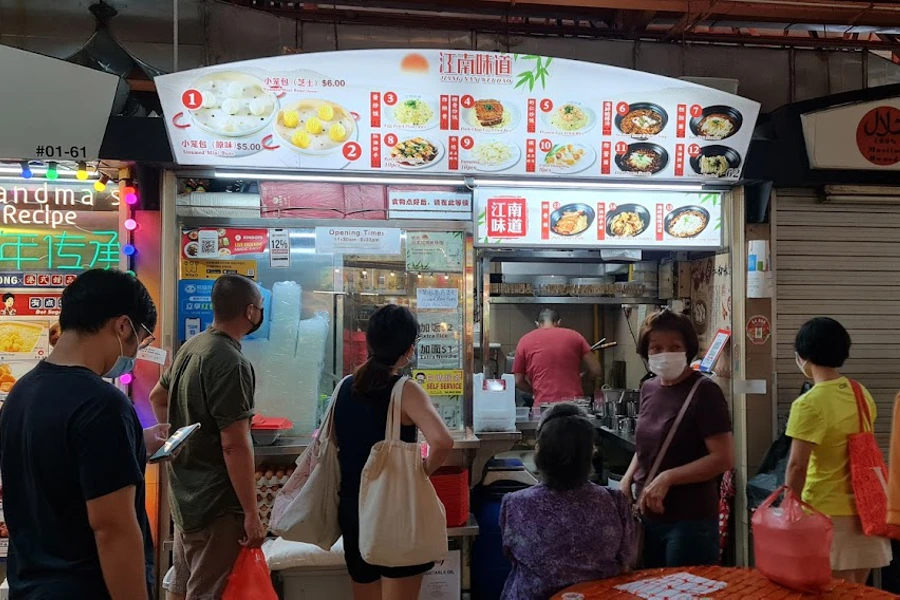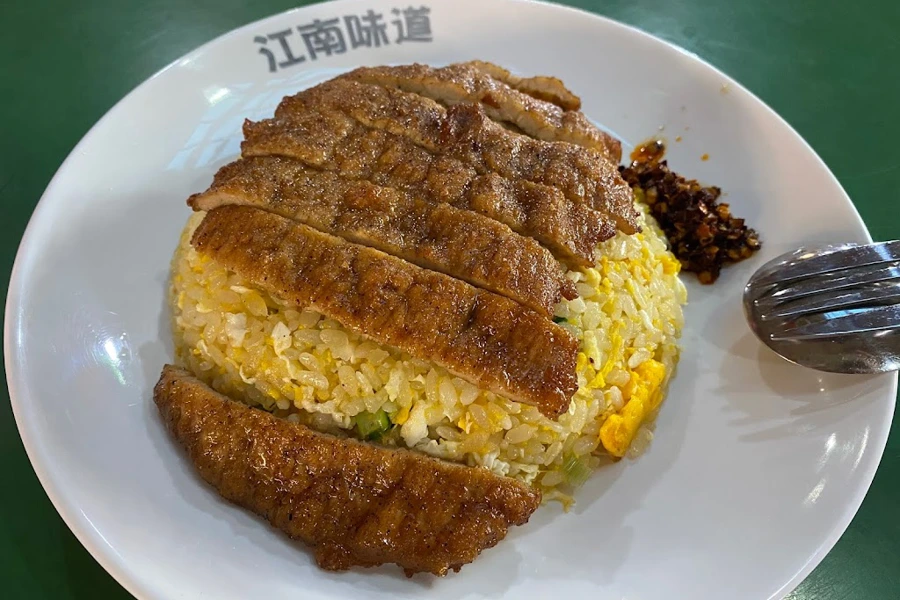 Taste of Jiang Nan (江南味道) is located at Maxwell Food Centre, which is one of the most famous hawker centres in Singapore, and is a hotbed for tourists and locals to sample some of the island's best local cuisine/food.

The stall serves Din Tai Fung-esque meals, keeping in line with the recent spike in fried rice stalls popping up all over the island. Their Egg Fried Rice starts at $4.50, and their signature Pork Chop Fried Rice is priced at $6.50. They also have noodles and dumplings on their menu.
What their customers say:
Our favorite stall at Maxwell. Like other reviews have said, the tender pork chop over egg fried rice rivals (and often exceeds IMO) that of din tai fung. Also, they are no longer serving XLB, which is truly unfortunate, but the crispy base of their fried dumplings is very good as well.
Was surprise by the taste of this prawn fried rice. Value for money and the taste can beat some of those renowned restaurants. Can taste the effort in it.
| | |
| --- | --- |
| Address | #01-62, Maxwell Food Centre, 1 Kadayanallur St, Singapore 069184 |
| Google Ratings | 61 reviews (as of 28/06/2023) |
| Social Media | |
| Google Maps Listing | Click Here |
| Operating Hours | Mon - Sun: 11:30am to 3pm, 5pm to 8pm |
Disclaimer: The post contains information and content supplied by a guest contributor. This does not constitute or imply any endorsement or recommendation by ATA Medical Pte Ltd. It is your responsibility to verify and investigate the necessary services, products and/or providers. ATA Medical Pte Ltd assumes no responsibility, direct or indirect from the use of the information from this post.