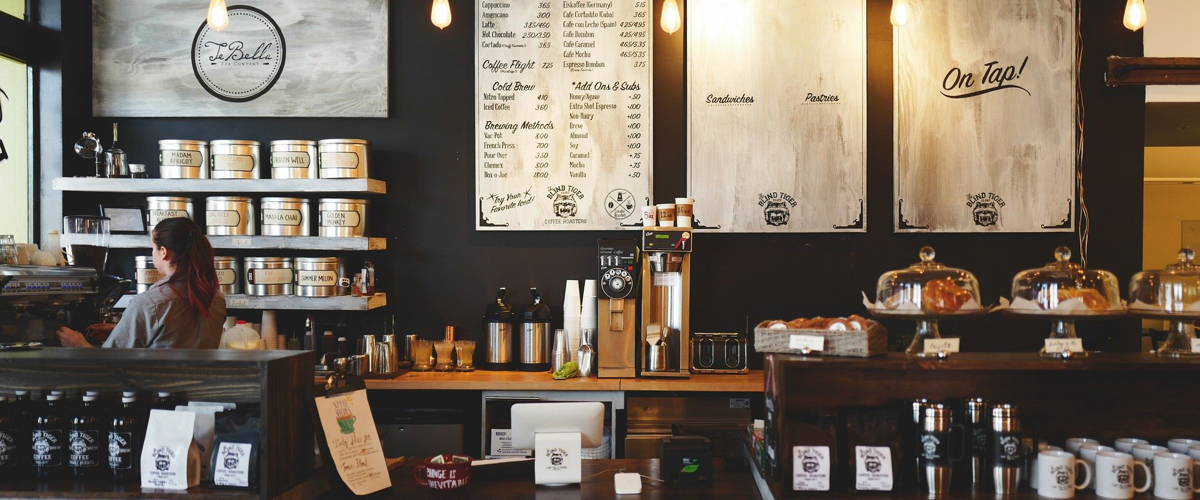 Top 8 Cafes For Brunch And Coffee In Tanjong Pagar
Notes:
1. Article updated on 09/09/2022 to include 3 more cafes, and to update other relevant information on the existing cafe.
2. Article updated on 13/01/2023 to replace Upside Down Coffee X Haworth (permanently closed) with Two Men Bagel House Tanjong Pagar.
3. Article updated on 28/06/2023 to update belle-ville Pancake Cafe to Takagi Coffee. Operating hours of other listings also updated.
Feeling your stomach craving for brunch and coffee after your health screening? Or just want to enjoy your leisurely morning over in the Central Business District (CBD)? We have shortlisted a number of options offering great food and drinks for you to explore in the vicinity of our clinic.

These options also come along with a nice and cosy ambience for you and your companions to chill in.
1. Equate Coffee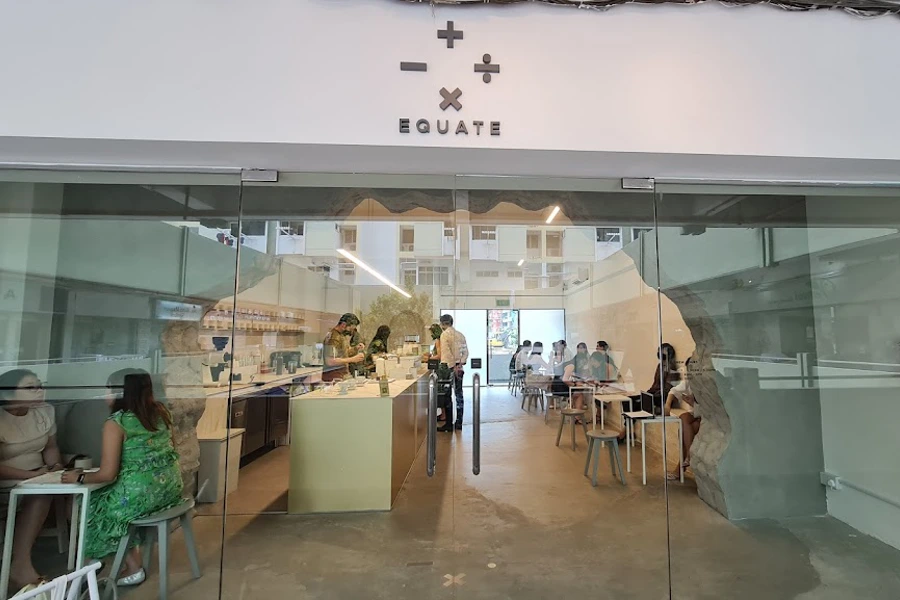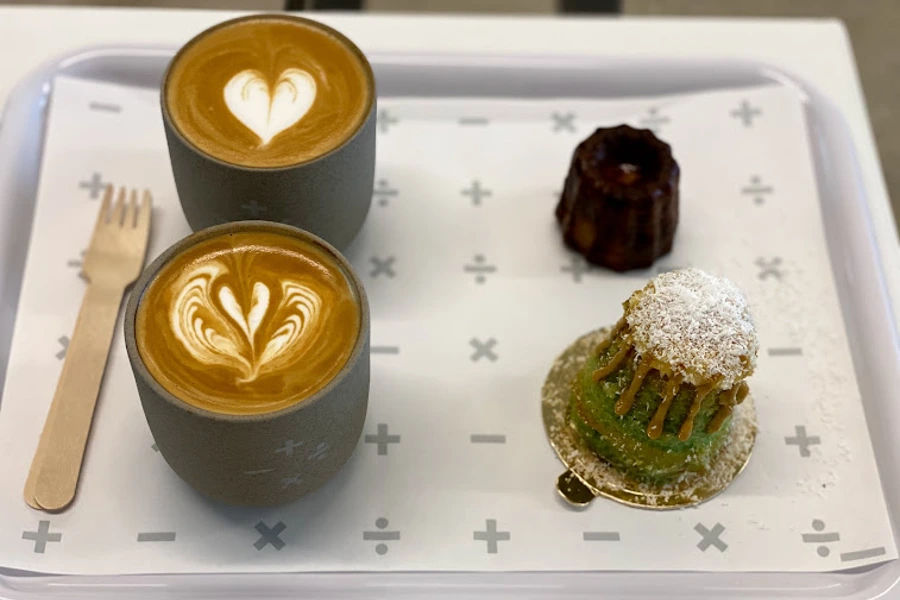 Equate Coffee is located on the second floor of Tanjong Pagar Plaza. The cafe is known for their sleek minimalist and industrial interior. Some of their signature bakes include the Canelé and Mount Ondeh.

Their expresso-based coffee is made using a house blend termed "Solid Gold", which is their own unique blend of beans sourced from Brazil and Sumatra. The beans are then produced in a Malaysian roastery.
What their customers say:
The coffee is superb!!! The space is beautiful, the machines, cups and everything is deliberately labelled. I always feel that design and aesthetics says alot about the owner's vision. And Equate is so so so beautiful. My photos will do the description.
A minimalist cafe with prompt and friendly staff... love my tall white coupled with ondeh... highly recommended
Address
1 Tanjong Pagar Plaza, #02-25, Singapore 082001
Google Ratings
148 reviews (as of 28/06/2023)
Social Media
Google Maps Listing

Click Here

Operating Hours
Mon – Fri: 8:30am to 5:30pm
Sat: 8:30am to 3pm
Sun: Closed
2. Cafe Kreams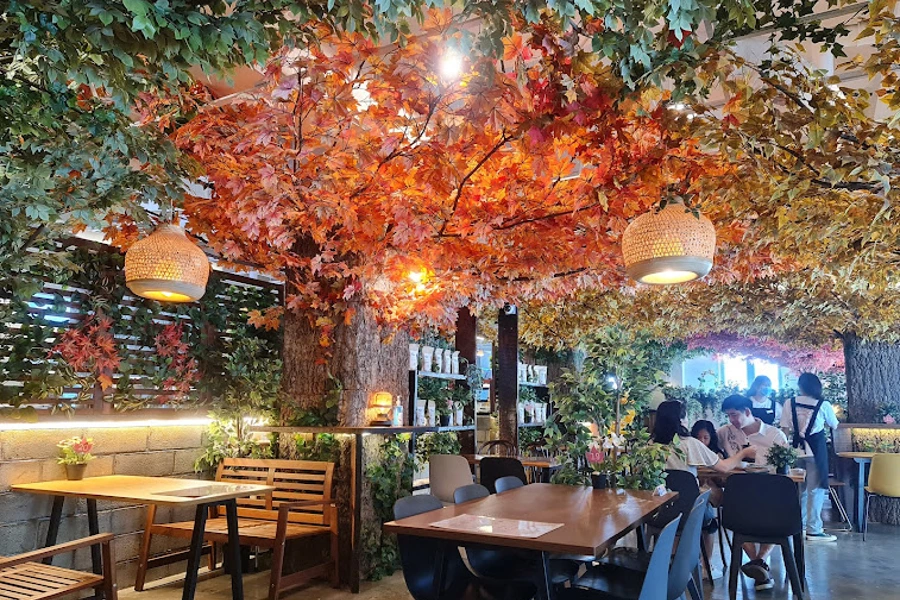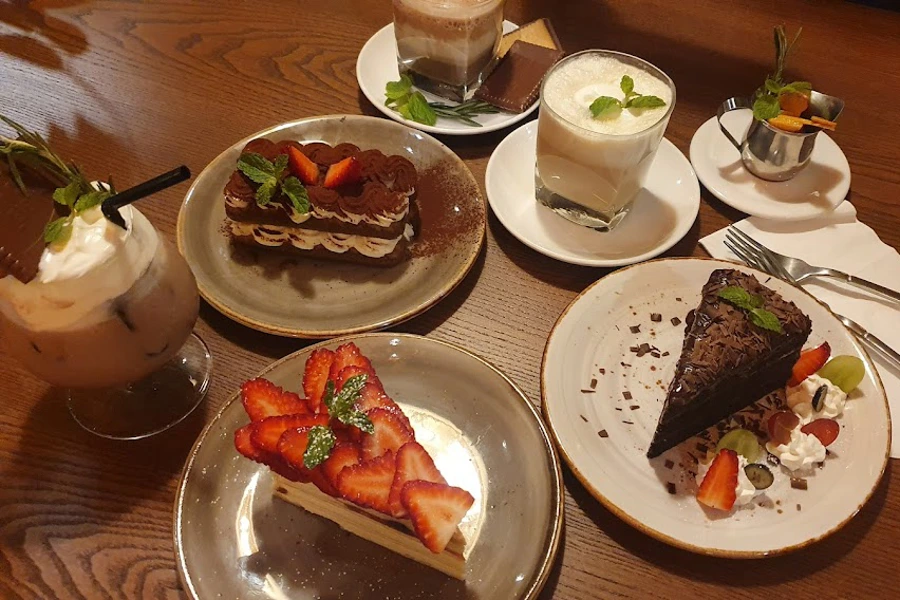 Located at Maxwell Road, Cafe Kreams is an autumn-themed Korean cafe which is an Instagrammer's ideal place due to its decor and vibes, which is reminiscent of the autumn season in Korea.

Some of their signature menu items include the Dalgona Coffee, Tiramisu, and Sweet Potato Pizza.
What their customers say:
Pretty deco and instagramable cafe with a feel of autumn in Korea. Coffee came with a plate of honeycomb candy which is pretty unique while the tiramisu cake are well balanced.
The services are good too with friendly staffs. Overall a good experience and good place to chill.
Love the beautiful cosy ambience! Great coffee, cakes & tea. Excellent place to chill and relax. Very friendly & helpful service crews. Will certainly be back again to try the food.
Address
32 Maxwell Rd, #01-07 Maxwell Chambers, Singapore 069115
Google Ratings
785 reviews (as of 28/06/2023)
Social Media
Google Maps Listing

Click Here

Operating Hours
Mon – Sat: 9am to 11pm
Sun: 12pm to 10pm
3. Champion Bolo Bun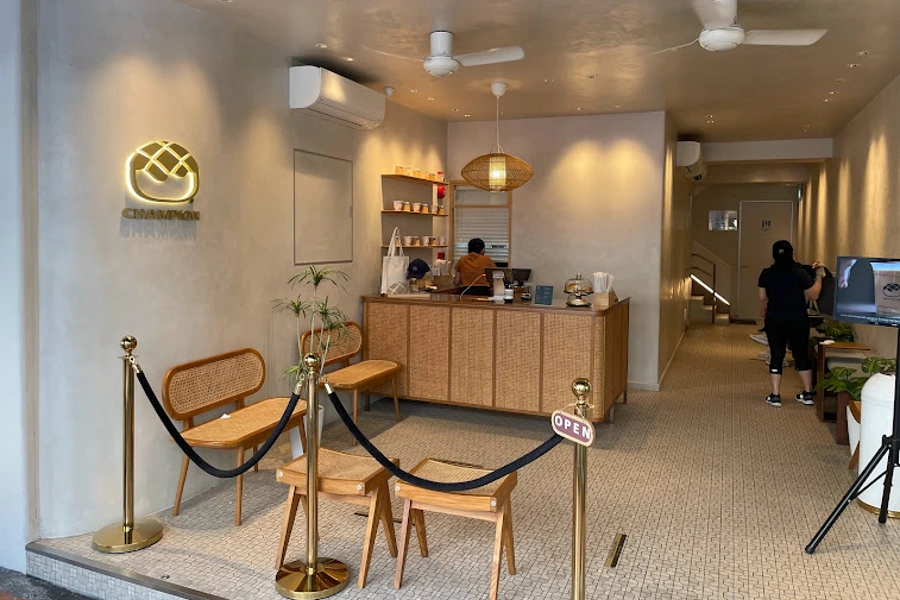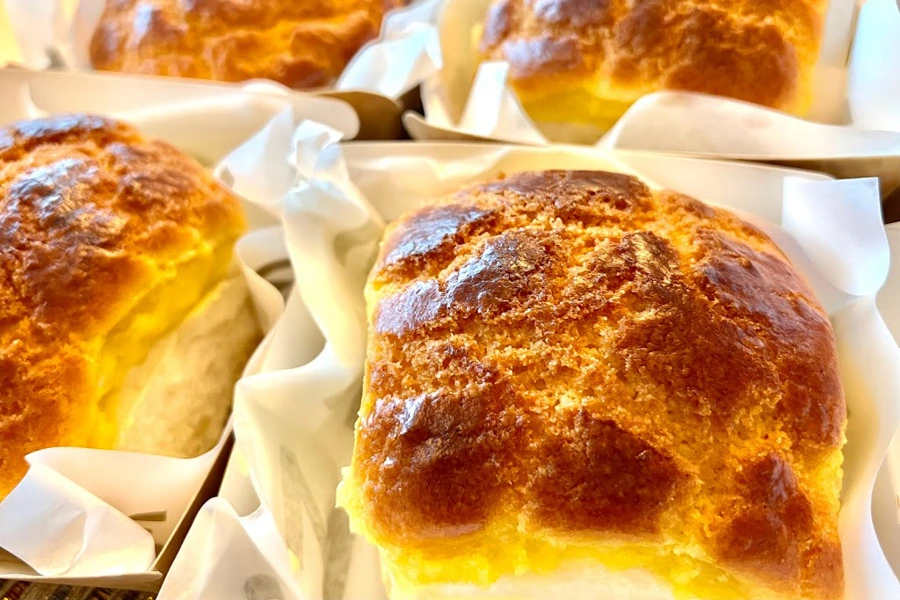 Champion Bolo Bun is a 3-storey cha chaan teng (cafe) located along Tanjong Pagar Road. Bolo Bun is a popular Hong Kong sweet bun, with its golden cookie crust resembling a pineapple. The interior of the cafe has a clean and minimalist design with MUJI-like vibes.

As their name suggests, Bolo Buns are their specialty, and they come in various versions: Classic, Classic with Butter, Curry Potato, and Mini. Their signature drinks include the Champion's Coffee, Champion's Milk Tea, and Champion's Lemon Tea.
What their customers say:
Yummy, their bolo bun is really champion, though their crust is the hard type of crispiness but maybe that's what's make them unique. I mean just by selling Bolo bun and make a business out of it must be really tasty. The HK milk tea is also Eunice, full of flavour and not so sweet. Good location to chill out with friends.
It's located at a very convenient place. Nice environment and minimalism interior design. Polo Bun is nice and crispy, butter inside melts nicely, bun is as soft as cloud. This cafe is definitely a "will come back for" type.
Address
92 Tg Pagar Rd, Singapore 088513
Google Ratings
844 reviews (as of 28/06/2023)
Social Media
Google Maps Listing

Click Here

Operating Hours
Mon - Tue, Thu - Fri: 11am to 7pm
Sat - Sun: 8:30am to 7pm
Wed: Closed
4. Two Men Bagel House Tanjong Pagar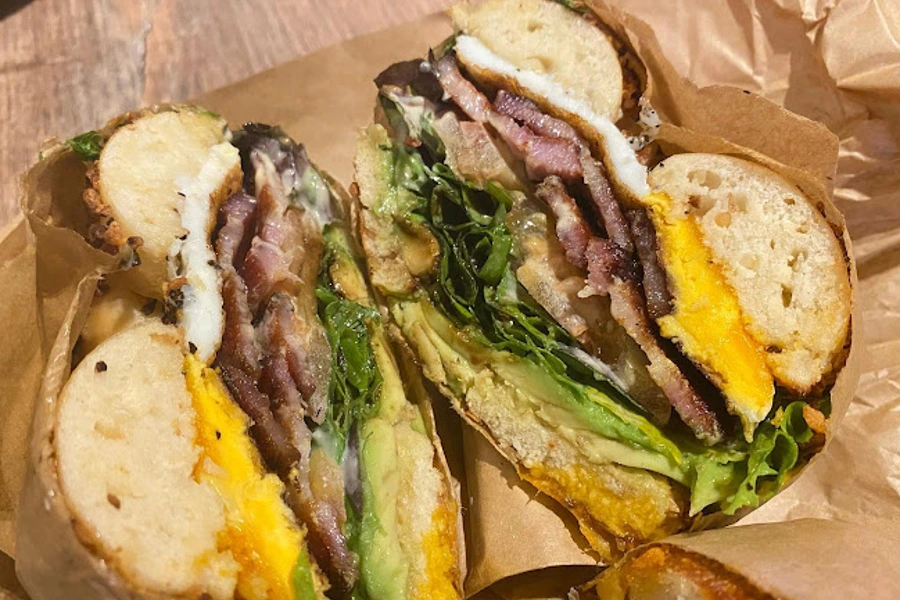 Located at Icon Village near our clinic at Anson House, Two Men Bagel House serves hand-rolled specialty New York style bagels that are generously portioned and made from scratch, and they use only the finest ingrediets which are sourced overseas. Expect long queues during peak hours.

They have a wide variety of bagels ranging from savoury to sweet, with vegetarian-friendly options available. Pair it with a cup of their home-brewed coffee for the perfect brunch combination.
What their customers say:
It's inside the building. Easy to find (near the supermarket) The store itself is very big but only few seats. They have great coffee and Bagel with lots of fillings. The portion is huge. For 2 small eaters, I'll recommend Buy 1 & share. It may look small but it's very filling! Super yummy 🤤 The staff are very friendly & welcoming. They have beer too!
My go-to spot for weekend brunch. Close to where my wife goes for fitness classes. Ordering is simple and fast, tables are relatively spacious and clean, bagels and coffee are delicious. I always get the Avo Baco + Hashbrown and a iced flat white with oat milk 👌🏼
Address
16 Enggor St, #01-12 Icon Village Altez, Singapore 079717
Google Ratings
1384 reviews (as of 28/06/2023)
Social Media
Google Maps Listing

Click Here

Operating Hours
Mon, Tue, Thu - Sun: 9am to 3pm
Wed: Closed
5. Nesuto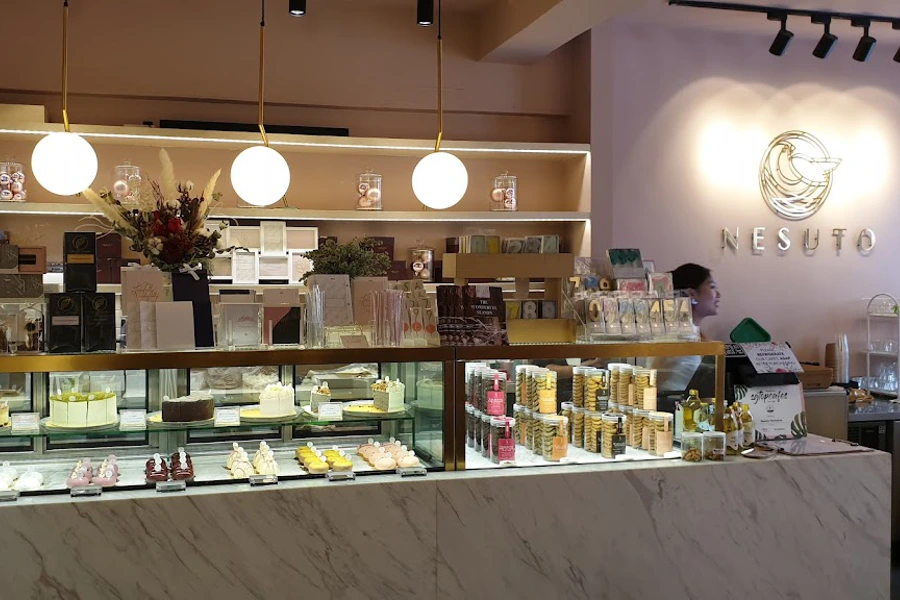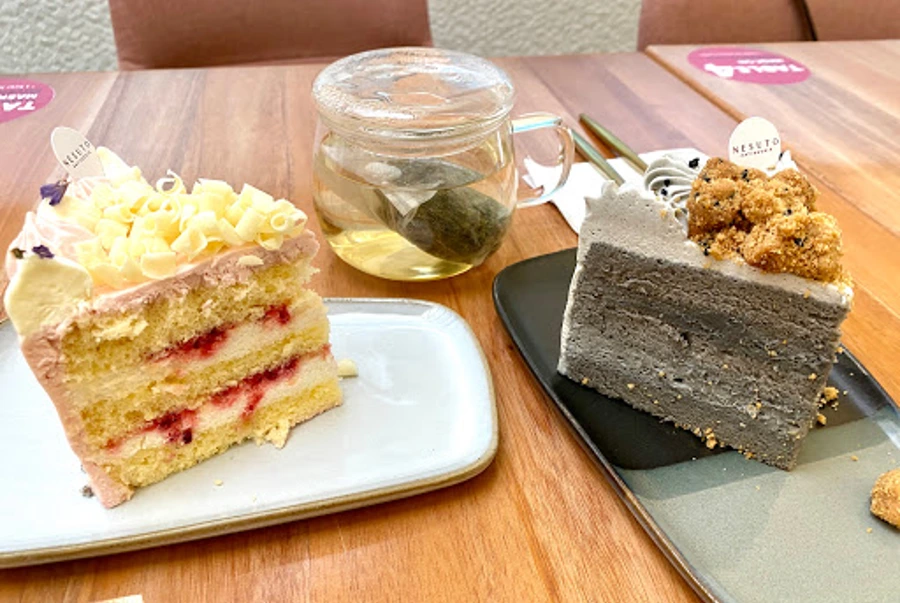 Nesuto is a Japanese-French style patisserie located along Tras Street. The name "Nesuto" is Japanese for "nest", which the cafe aims to be in terms of a comfortable and relaxing place to be fondly remembered for. The founder previously worked for 5 years in Capella Singapore's pastry kitchen.

Nesuto serves artisanal pastry and quality bakes using authentic ingredients. Some of their signature bakes include the Yuzu Raspberry cake and the Suzette Entremet.
What their customers say:
One of the best cakes I have tasted in Singapore. The level of skill used to create some of their cakes can literally be tasted the moment you eat it. Very clever mix of flavours that you seldom taste at other bakeries. Highly recommended
Amazing pastry with clear description of what you having. Feels like dessert from a 3 star Michelin restaurant. Will I return? Definitely! They have pairing drinks suggestion to go with the pastry such as wine or tea.
Address
53 Tras St, #01-01, Singapore 078992
Google Ratings
687 reviews (as of 28/06/2023)
Social Media
Google Maps Listing

Click Here

Operating Hours
Mon - Sat: 12pm to 10pm
Sun: 12pm to 6pm
6. The Populus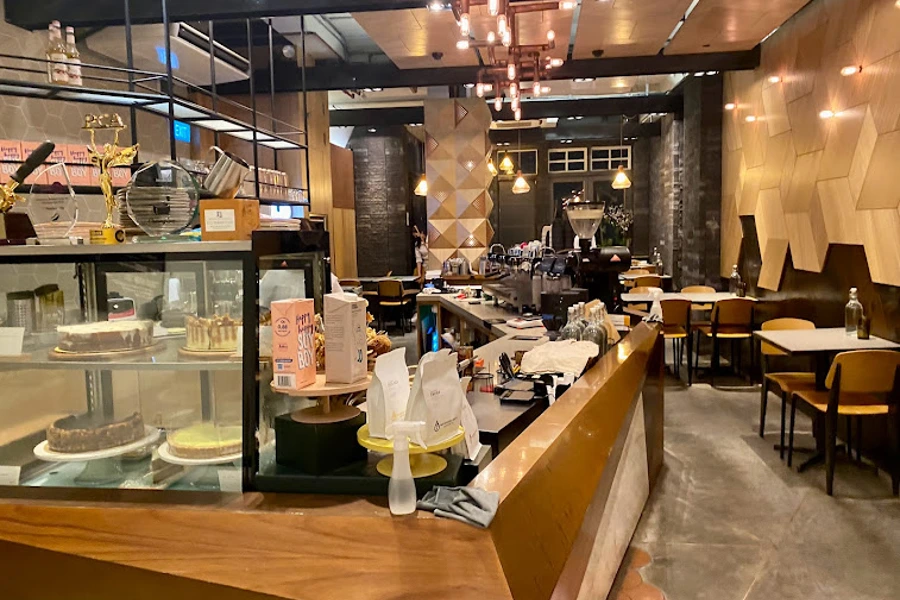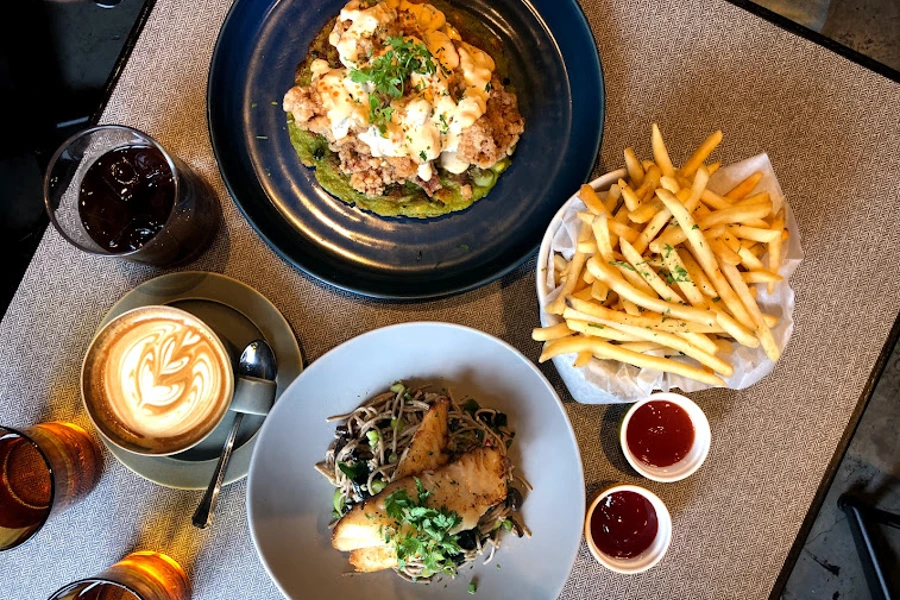 The Populus is a cafe located at Neil Road and it is a cool spot for coffees and various types of international dishes, ranging from French toast to Japanese Wagyu beef bowls.

In addition to their highly-acclaimed coffee, The Populus serves exquisite tea and artisanal hot chocolate. It is recommended visit there on weekdays as it can get pretty crowded on weekends and public holidays. The place has a new level 2 lounge concept to cater to larger crowds.
What their customers say:
The food portions here are HUGE! This comes as a pleasant surprise as most cafes doesn't serve such a generous amount. We had two sides + one main and had to takeaway the excess. Overall we can taste the quality and value of the food/beverages. Would definitely come back to try other dishes. Well done 👍🏻👌🏻
Foods are really good.. ordered big breakky, steak and egg, hearty Bolognese. Everything is perfect, especially love the rosti! Coffee is good too. Reservation is recommended as the place is quite small.
Address
146 Neil Rd, Singapore 088875
Google Ratings
1921 reviews (as of 28/06/2023)
Social Media
Google Maps Listing

Click Here

Operating Hours
Mon - Thu, Sun: 9am to 6:30pm
Fri - Sat: 9am to 9:30pm
7. Takagi Coffee 100 AM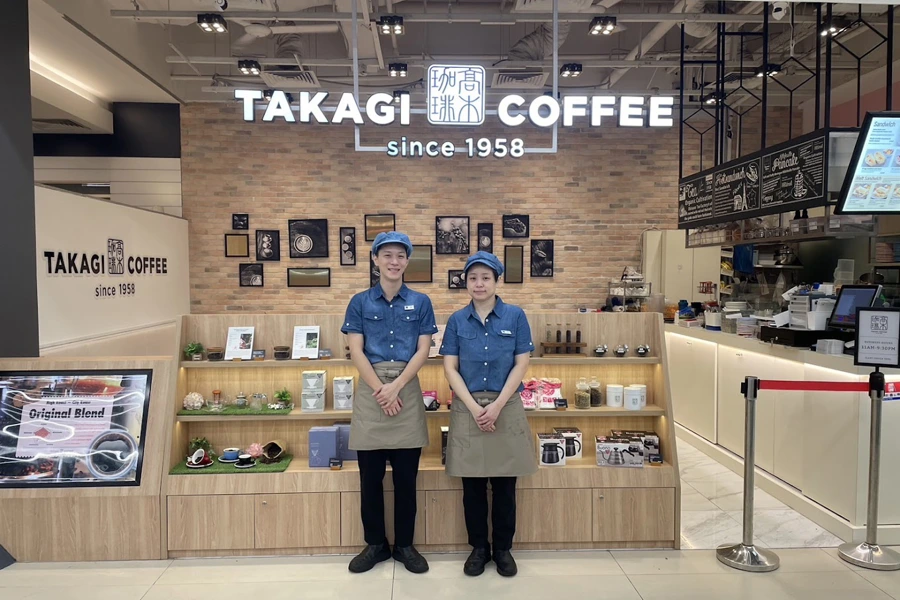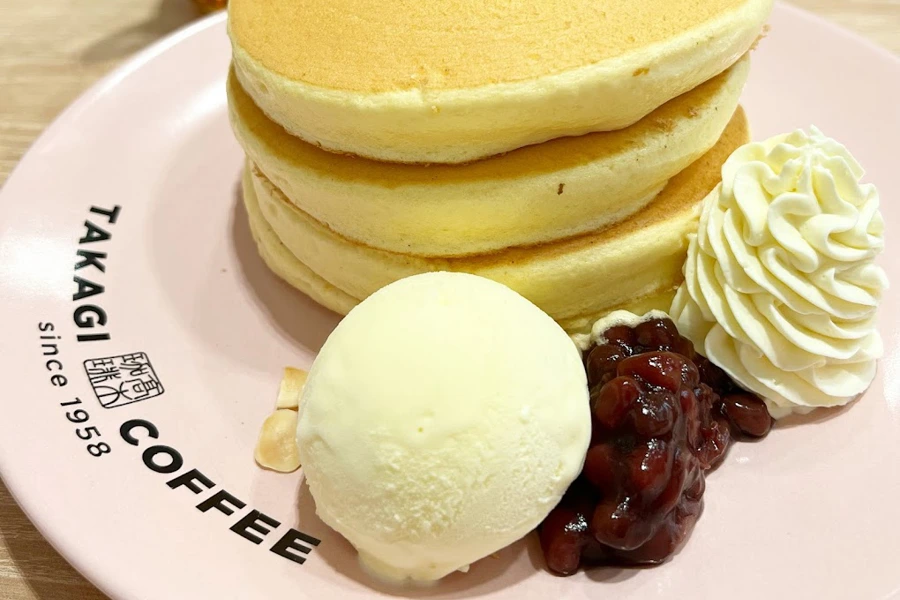 Exciting news for belle-ville Pancake Cafe enthusiasts! The popular brand has transformed its 100AM outlet into Takagi Coffee, its sister brand. Originating in Japan in 1958 with 5 stores, Takagi Coffee brings its rich heritage to its first international location.

Indulge in a delightful coffee experience and savour the flavors of this renowned Japanese coffee brand to go along with old favourites such as belle-ville's soufflé pancakes.
What their customers say:
Mixed berry pancakes were amazing. Staff were very kind and polite. 4 pancakes was much larger than I was expecting! (Would recommend 2 if you aren't after a large meal or aren't a total sweet tooth) Lovely experience. Dairy free milk options too.
Wheelchair accessibility: No steps. Some chairs would need to be moved to accomodate, might be difficult if restaurant is it capacity.
Pancakes are good as always! Service was good too! Best place to visit for soufflé pancake :)
| | |
| --- | --- |
| Address | 100 Tras St, #01-14B, Singapore 079027 |
| Google Ratings | 343 reviews (as of 28/06/2023) |
| Social Media | |
| Google Maps Listing | Click Here |
| Operating Hours | Mon - Sun: 9am to 9:30pm (last order at 9pm) |
8. Acoustics Coffee Bar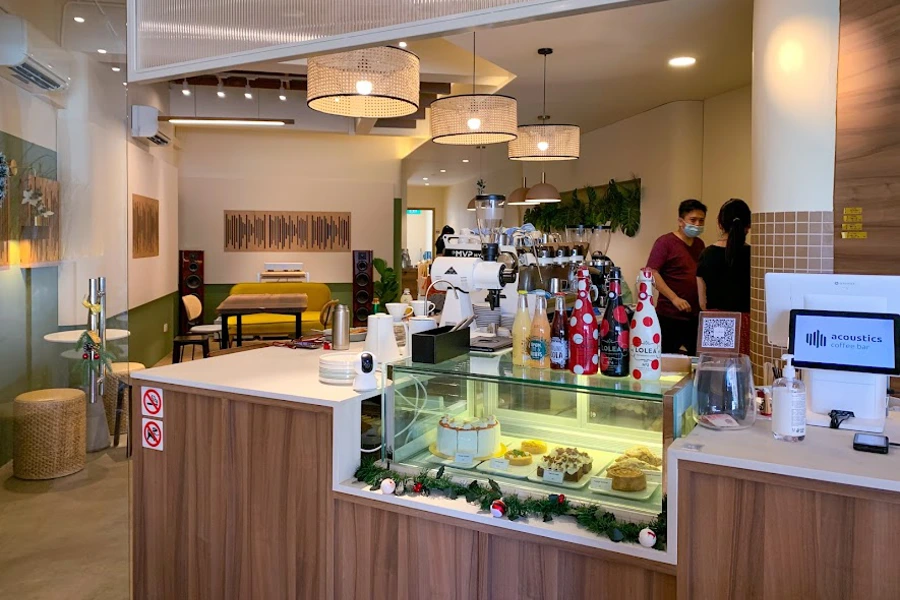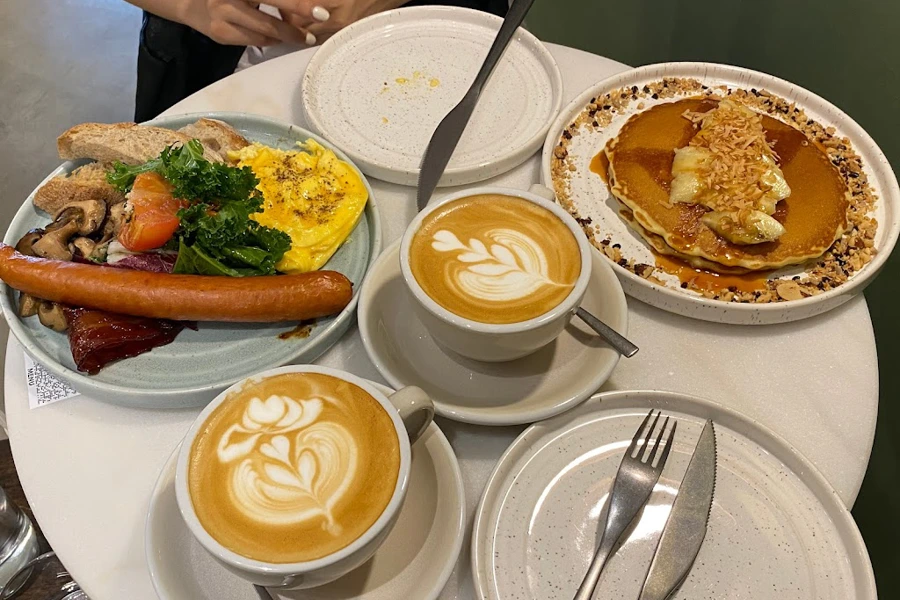 Located at Neil Road, Acoustics Coffee Bar is a pet-friendly cafe with a nice ambience to enjoy the acoustics. It was previously located at Ang Mo Kio and has since moved to this new premises with increased sitting space.

The cafe interior uses materials to create a neutral sound environment, facilitating better acoustics. They use fresh produce for all their dishes, and all-day Brunch is available with the recommended mains (from 11:30am) such as Laksa Cream and Roasted Chicken Pita Pouch.
What their customers say:
Love the friendly vibe with amazing background acoustic pop music - great spot for a chilled out brunch with friends. Food is great too of course: "Egg in a Hole" is genuinely surprising as the runny yolk in the center is completely hidden by the thick cheese layer on top good sourdough toast. Will be back to try their coffee next time.
Nice unique drinks, aromatic coffee, and most impressively - beautiful interior and cosy environment. Highly recommend!
Address
61 Neil Rd, Singapore 088895
Google Ratings
352 reviews (as of 28/06/2023)
Social Media
Google Maps Listing

Click Here

Operating Hours
Mon - Thu, Sun: 8:30am to 5:30pm
Fri: 8:30am to 9:30pm
Sat: 8:30am to 7pm
Disclaimer: The post contains information and content supplied by a guest contributor. This does not constitute or imply any endorsement or recommendation by ATA Medical Pte Ltd. It is your responsibility to verify and investigate the necessary services, products and/or providers. ATA Medical Pte Ltd assumes no responsibility, direct or indirect from the use of the information from this post.